Quality
COEN will never cut corners on quality. All of our products all fully guaranteed to perform as expected.
Price
COEN offers competitive pricing on all our products. We bring the best value for the quality to all our customers.
Service
COEN is second to none with our customer service and support.
COEN ESP INC. is based in Edmonton Alberta Canada. We supply a wide range of high quality equipment, specializing in the ESP (Electrical Submersible Pump) and Gas Lift sectors. Our typical customers are service companies and resellers.

We operate our company with honesty and integrity and fully support our products. Let us know how we can help you, contact us today.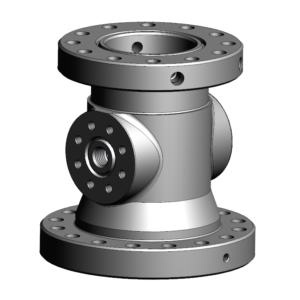 API 6A ESP Wellheads and Connectors (Penetrators)
Casing Head Spools
Tubing Head Spools
Casing Hangers
Tubing Hangers
Tubing Head Adapters
Double-Studded Adapters
Studded Crosses
Flanges
Studs and Nuts
API 6A Valves
Model M Gate Valves
FLS Gate Valves
H2 Adjustable Chokes
Check Valves
Back-Pressure Valve (One Way)
Back Pressure Valve (Two-way Check)
Installation Materials
Banding
Cap screws
Lock washers
O-rings
Shims
Splicing Tape, Sleeves and Materials
ESP Down-Hole Equipment
Adapters
Bleeder Valves
Cable Clamps
Cable Guards
Cable Protectors
Check Valves
Motor Guides
Reducing Nipples (Crossovers)
Motor Lead Cables (MLE)
Also known as Flat Cable Extension (FCE)
Reda Style 540 Series
Reda Style 456 Series
Armored Cable
COEN carries a complete line of armored cable for the harshest well-bore conditions. Available in 3kV or 5kV and Monel, Stainless Steel or Galvanized armor.
Installation Tools
Digital Multimeters
Fromm A480 Pneumatic Banders
Lifting Clamps (Shoulder and Friction)
Linesman HV Gloves
Nicopress 53XPJ Crimping Tools
Soldering Irons
Splicing Tables
Voltage Dividers
Packers
Permanent Packers
Hydraulic Packers
Mechanical Packers
We export Mersen products, ask us about fuse, surge protection for your switch-gear
Get in Touch
We'd be happy to hear from you
Find us at the office
3916 53 Avenue NW Edmonton Alberta Canada
Give us a ring
780-995-5054 Mon - Fri, 8:00-17:00